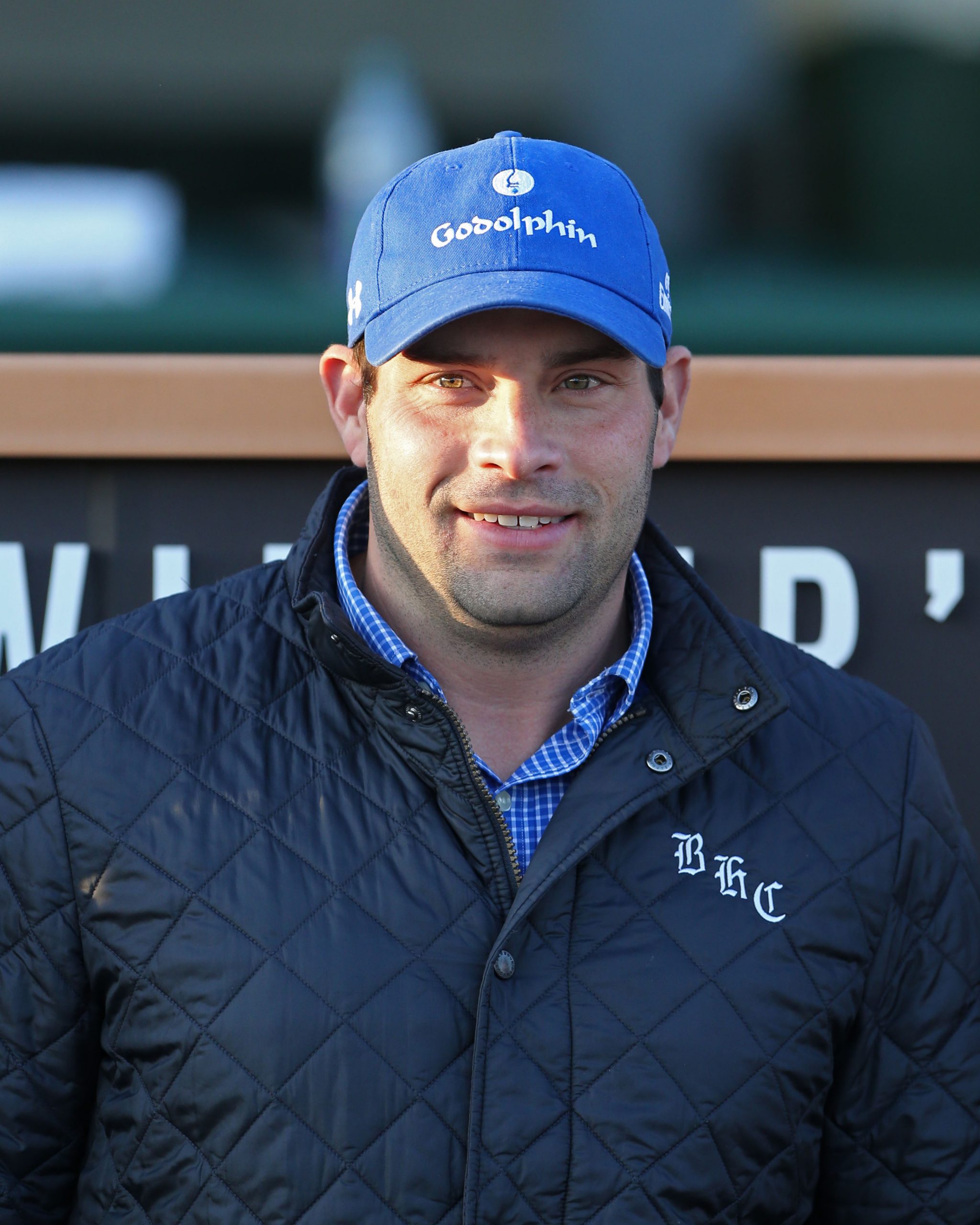 Coach Cox disqualified from 2021 Stephen Foster for Bute
Decision comes 11 months after Warrior's Charge victory
Three days before the 2022 Preakness Stakes, Kentucky Horse Racing Commission stewards issued a ruling regarding a race that took place in June 2021.
The ruling, issued May 15 (Ruling 22-0069) and posted May 17 on the KHRC website, involved a Warrior's Charge trained by Brad Cox who won the Stephen Foster Stakes at Churchill Downs on June 26, 2021.
In a statement released by Churchill Downs, he said: "We take drug excesses and drug violations very seriously and believe there is no acceptable excuse for not following the regulations in place in the world. interests of horse safety and protecting the integrity of our sport. ."
Nearly two weeks ago, Brad Cox had three starters in the Kentucky Derby: Tawny Port finished 7th, Zozos finished 10th, and Cyberknife finished 17th.
Cox won the 2021 edition of the Derby by default with Mandaloun when the late Medina Spirit was disqualified. Cox has no runners in the Preakness.
The commonly used anti-inflammatory, Bute, or phenylbutazone, is authorized in therapy. State removal guidelines require that it not be used within 24 hours of a race.
The amount of bute in Warrior's Charge's blood was detected at 2.51. Bute is a class C violation.
The detection limit for butts in Kentucky is 2 micrograms per milliliter in serum or plasma, according to KHRC online documents.
According to the decision, Cox must serve his suspension from May 23 to June 1. The May 15 ruling stated that "all horses owned or trained by Cox are refused entry pending transfer to persons acceptable to the stewards."
Churchill Downs stewards have issued a $500 fine and a 10-day suspension to two-time Eclipse Award-winning trainer Cox.
The Stewards' decision disqualified in last place, resulting in the loss of $115,200 in winnings to owners of Warrior's Charge, Ten Strike Racing and Madaket Stables.
The KHRC further said, "We are reviewing the facts involved in this case and will make further comments and take further action when we are ready to do so."
Cox made no statement regarding the decision or who could act as coach if entries from his existing stable are made during the dates of his suspension.
Warrior's Charge was second to Maxfield the Stephen Foster on June 26, 2021 at Churchill Downs by 3 1/4 lengths. The Munnings colt rallied in the middle of the pack with Maxfield but fell short of the latter on the straight.
The then four-year-old was trained by Brad Cox and ridden by Florent Geroux. It is owned by Ten Strike Racing and Madaket Stables LLC.
Warrior's Charge finished fourth in the 2019 Preakness Stakes. He won the Razorback H. G3 at Oaklawn Park and the Philip H. Iselin S. G3 at Monmouth Park.
With a career-high 22 starts, six wins, four seconds and four thirds, the dark bay horse picked up a victory in an AOC at Oaklawn on January 28, 2022 and finished fifth in the Essex H. G3 on March 19, also in Oaklawn.
Making their Churchill Downs debut on November 25, 2018, Warrior's Charge have been trained by Cox for their entire career.
Past the wire staff
Photo of Brad Cox by Churchill Downs/Coady Photography