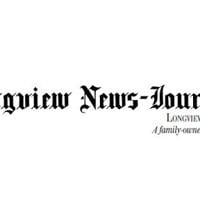 Crossing Over exhibition: Exploration of physical and contemporary artists "Crossing Over" towards digital and NFT |
Artists include: Henry Mandel – Gabe Weis – Norman Harman – Jen Stark – Richard Jacobs – Coldie – João Salazar – Fried Jake – Jak NFT – Ghxsts – VISSYART
SEATTLE, July 8, 2022 /PRNewswire-PRWeb/ — Today, the Seattle NFT Museum announced the fifth exhibition this year, titled "Crossing Over," where we explore artists whose practice predates non-fungible tokens. This opening coincides with the Seattle Art Fair, held at the Lumen Field Event Center and celebrating hundreds of contemporary and modern artists.
The show is organized in collaboration with Joana Kawahara Linobringing his experience in traditional galleries and auction houses as well as his love for nurturing impactful artists finding their scene with NFTs.
"We wanted to create an exhibition dedicated to the talents that evolve in the NFT space," said Peter Hamilton, co-creator of the SNFTM. "This show is about their stories and their experiences of going through it. Entering NFT sales, so many artists are experiencing new relationships with audiences and collectors on the global stage, and we hope this exhibit will help make the bridge between what happens in Web3 and the rich history of fine art."
Tickets now on sale:
VIP event in preview, friday july 22 7:00 PM – 10:00 PM PT
The Seattle NFT Museum is hosting a VIP preview event to launch the new exhibit. Attendees have the opportunity to hear directly from some of the artists on display, learning more about their work and their inspiration. Tickets are on sale now for the opening of the exhibition on Friday July 22, 7pm-10pm. To buy tickets
Exhibition Highlights
Henry Mandel
by Henry Mandell paintings and drawings are the product of his continuous exploration of contemporary artistic practices, scientific principles, the human condition and their fusional effect on our lives. Trained as a traditional painter and printmaker, Mandell uses computers and software to create compelling abstract images.
"I was trained in traditional painting techniques and then started experimenting with digital tools when vector art programs became available. The amazing discoveries I made while working with digital tools allowed me to do things beyond what my hands alone are capable of with hyper-detailed and extremely intricate detail. When I manipulate text by transforming it into abstract shapes, the strongest characteristic of digital work is unlimited scale and unlimited visual viscosity. The E8 theory of mind exists in three modalities at the same time. Virtual in its vector creation, real world as a polymer paint and an NFT on the blockchain that closes the loop in a circular transcendental journey. "minted artwork can live in a state of permanence as an NFT that will undoubtedly outlive its physical sibling". – Henry Mandel
Gabe Weis
Gabe Weis is an NFT and multimedia artist living in the Bay Area. Stream of consciousness meets cubism in his bold portraits. His work was sold to collectors around the world and the artist quickly rose to the top of the NFT art market.
Fried Jake
Use ink and white-out to generate mind-blowing panoramas, Fried Jake repeatedly edits and saves his images to create mind-blowing animations. Fried's films have been exhibited at the Tate Modern and the Sundance Film Festival, and his work has been commissioned by Adult Swim, Netflix and numerous art galleries around the world.
"What matters, what lasts? My goal is that my work, 100 years from now, will move a person the same way it can now – that's why I want to be on the blockchain." – Fried Jake
cold
Coldie is an award-winning multimedia artist whose stereoscopic 3D art has been featured in national juried art shows in United Statescryptocurrency events around the world, international press, including New York Times and Channel 4 London, plus major auction house displays by Bonhams London. An early crypto artist who began creating in 2017, his blockchain-themed artwork, including the "Decentral Eyes" portrait series, gives a personalized visual representation of the disruptive industry. Coldie has established himself as a thought leader, collector and metaverse gallery curator in the NFT art community.
"NFTs have allowed me to reach a global audience that wants to experience the progressive/experimental art I create. Living in a small town, I'm no longer attached to collectors who don't understand what I'm creating. am now confident that people around the world can interact with my art in real time and communicate directly with me, creating the best artist/collector relationship We live and create inside an evolving art renaissance and I'm honored to be a part of it," Coldie said.
Jen Stark
by Jen Stark the art is driven by his interest in conceptualizing visual systems to simulate plant growth, evolution, infinity, fractals, mimetic topographies, and sacred geometries. Using the materials available – paper, wood, metal, paint – Stark strives to create work that balances optical seduction and perceptual engagement on a razor's edge. Over the past several years, Stark has introduced new technologies to his diverse practice, delving into the digital realm of interactive projections and distinctive NFTs.
Richard Jacobs
Richard Jacobs received a BA from Union of Coopersan MFA of Yaleand was a Henry Luce Scholar in Bali, Indonesia. He lives and paints Putney Vermontand maintains a studio in bali. The works are in the collections of the Museum of Fine Arts Boston, the Rose Art Museum, the DeCordova Museum, Fidelity Investments, Bank of America, and the Hall Art Foundation.
"It has been liberating to layer the most important elements of my physical paintings onto illuminated digital structures on screen. My digital discoveries have heightened my desire to exaggerate the physicality of the surface on my new oil paintings. to create a more interesting language for my NFTs."- Richard Jacobs
VISSYART
Visithra Manikam (aka VISSYART) is a visual artist and self-taught photographer from Malaysia. She paints both expressionism and pop art/surrealism in the style of modern Indian art and creates sculptures. His art has been exhibited in LA, New York, India, Japan, South Korea, Indonesia, Philippines and more.
"I started making art in earnest as a traditional artist working with acrylic on canvas. When I joined NFT I kept doing it, but eventually I started to creating digital art on the ipad. Now I have even started creating digital animations with my art. Being in this space allows me to explore and push the boundaries that existed in the traditional world. There is has more freedom and a lot of inspiration to create any type of art without thinking about what is collected by a certain country. All kinds of art find acceptance here and it allows for endless creativity." -Visithra Manikam
JakNFT
JakNFT is an anonymous digital artist who started creating glitch-style crypto art on the blockchain in 2021. His work is primarily available on Ethereum, but some of his works have also been minted on Tezos and Bitcoin blockchains.
"Digital has basically removed all artistic boundaries."- JAK NFT
Norman Harman
Norman Harman is part of Scotland leading digital artists specializing in painting – His work has been exhibited across the UK and Europe and he is a member of the art collective Ltd Ink Corporation – Harman combines analog, generative and digital painting processes, to achieve Baconian grotesqueness in a POST-COVID and consumer-driven world. Recent collaborations including Robness Cyberpop, Irvine Welsh & Anton Newcombe.
Joao Salazar
Graduated in Fine Arts, João Salazar has developed his signature artistic style in several techniques and media, specializing in drawing and painting. Recently, he has been exploring the plastic, playful and pictorial aspects of modeling clay. The quotes and reflections on the online world and mass culture present in his work were accentuated at the height of quarantine and its consequent social isolation: when usual, mundane, everyday urban issues became less relevant.
"NFTs have allowed me to continue working in art throughout the pandemic. It has allowed me to continue my research and production at a critical time for from Brazil cultural sector, while expanding my network and my influence in several places around the world." – João Salazar
Ghxsts
Ghxsts came from the mind of GxngYxng, an American artist now living in Japan. The concept of the project was to capture the pain GY said he felt in himself and the feelings he saw in those around him.
"After a bad experience with an art teacher in high school, I didn't show my personal drawings to anyone for years. I kept them under lock and key, where no one could judge my point of view. When I discovered the NFTs, I saw how accepting the community was, and felt for the first time in years that I could start sharing my work again My pieces are very personal to me and are taken from my own experiences of anxiety and isolation — GxngYxng
Kevin Abosch
(b. 1969) is an Irish conceptual artist who works in traditional media as well as generative methods such as machine learning and blockchain technology. Abosch's work addresses the nature of identity and value by asking ontological questions and answering sociological dilemmas. Abosch's work has been exhibited around the world, often in civic spaces including the Hermitage Museum, Saint PETERSBOURGThe National Museum of ChinaThe National Gallery of IrelandPalm game ( Paris), Irish Museum of Modern Art, Museum of Contemporary Art Vojvodina, Museum of Modern Art Bogotá, ZKM (Zentrum für Kunst und Medien) and Dublin Airport.
Daily admission information
Seattle's NFT Museum is open to the public 1 p.m. – 6 p.m. Monday and Wednesday, 12 p.m. – 5 p.m. Thursday, 12 p.m. – 6:30 p.m. from Friday to Sunday. Daily tickets are available for purchase by visiting http://www.seattlenftmuseum.com. Admission is $15 for all visitors. Ticket proceeds contribute directly to the operating costs of the museum.
About Seattle's NFT Museum
The Seattle NFT Museum is the first NFT museum in the world. As a support center for the community of NFT creators and collectors, the Seattle NFT Museum is a physical space designed to explore the frontiers of digital art. Exhibits include featured artists, notable private collections, and educational exhibits. The museum hosts ticketed events, private exhibits, live strikes, and is open to the public for a suggested donation during business hours. The museum is also available for booking private corporate events.
Media Contact
Jennifer WangSeattle NFT Museum, 1 2066051211, [email protected]
SOURCE Seattle NFT Museum