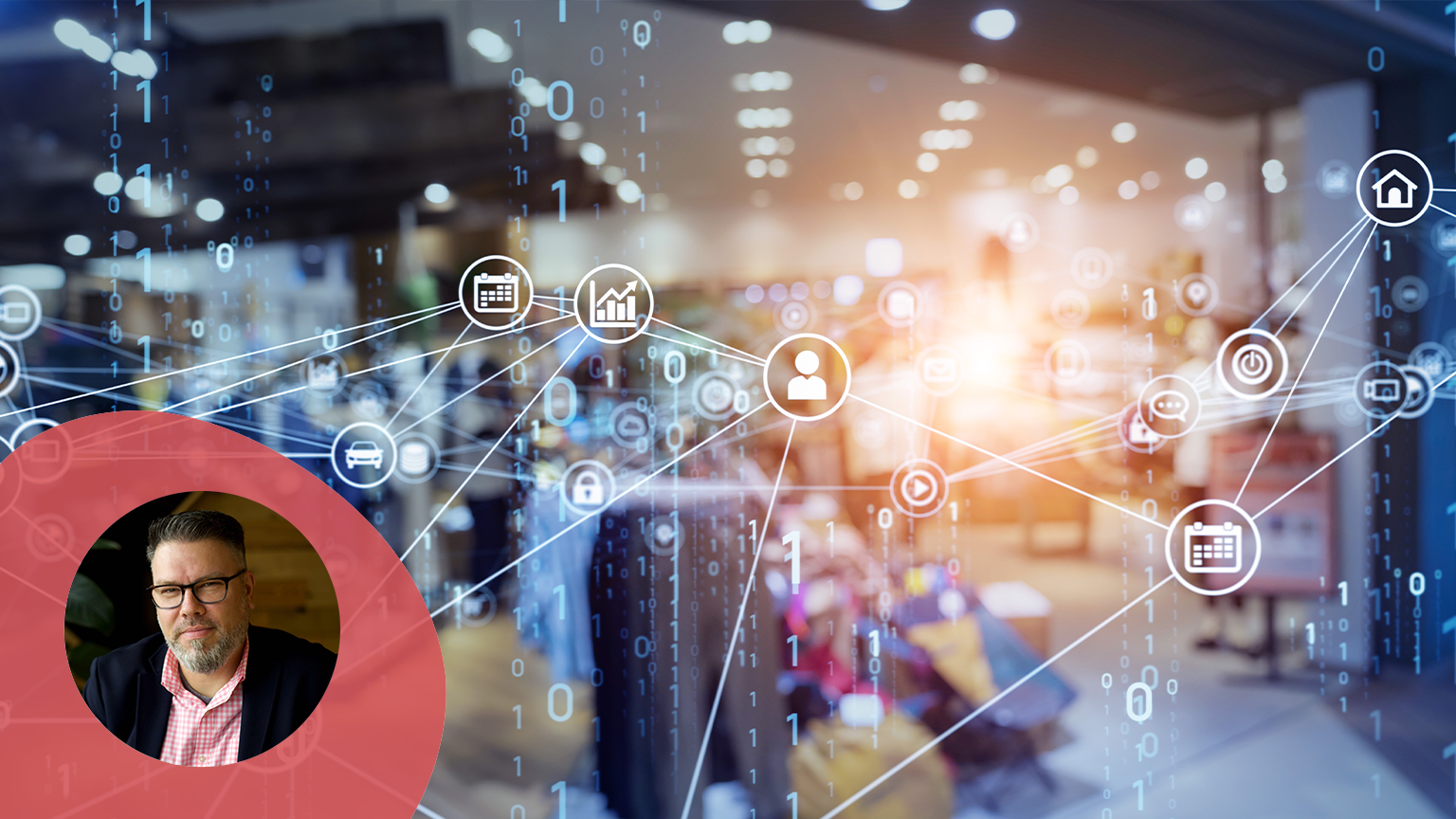 Data transparency is crucial for consumer trust in connected journeys
Q&A with Rob Avery, Vice President of Professional Services, STRATACACHE
Retail TouchPoints (RTP): What are the top connected store trends retailers need to focus on?
Rob Avery: Personalization has been around for a long time. With technology, loyalty apps, computer vision and everything from license plate readers to facial recognition, every IoT feature we can offer knows who you are while you're at it.
How can you make the experience as smooth as possible? With personalization, which comes with buying online and picking up in-store, I can use that kind of concierge or white-glove experience. People will continually expect this.
RTP: What challenges have retailers faced in designing a connected in-store journey?
Avery: Many of the same challenges that my team faces as we focus on creation and development with a particular focus on UX; many retailers face the same things when trying to understand the customer and work backwards. By leading with UX, we try to understand the people whose problems we are helping to solve. [Using] First- and third-party data, retailers understand what customer activity looked like online and map it to what happens in-store. There is definitely a gap. And if we provide transparency about why we collect data as we develop these solutions, customers will accept it much more.
RTP: What are some of the most useful solutions in connected store design that retailers have adopted?
Avery: Sometimes it's simple. Sometimes it's complex. We have hardware which is an embedded player with a screen on 23 inches Where 47 inches shelf edge displays, and it's great when used in conjunction with buy online, pick up in store. During the winter if my order is ready and I park in a special parking spot it would be nice if a sign outside told me where I am in the queue and when my things will be ready so I don't have to get out of the car. It is this transparency for the end user customer, or even for the house staff.
The use of QR codes allowing the customer to modify the content they see on the screen is useful. We try to ensure that we provide an in-store experience similar to a customer's experience and expectations when using Amazon or brand site reviews, videos or product information. In store, rather than having to pull out my phone and start researching, how great would it be if this information was at your fingertips?
RTP: How has the IoT facilitated the development of connected store design?
Avery: A customer came to us when sales were dropping for a certain product for which he was once the No. 2 local seller. This company wanted to examine user behavior after rolling out a new planogram and had a hypothesis about customer behavior. We used heatmaps with the gate counter. The client had a native app, so we were able to do some Bluetooth stuff. But we wanted to see all customers, not just someone with a loyalty app. We relied on Three stereoscopic cameras which showed that the hypothesis was wrong. We developed a new planogram and the business grew from approximately 30,000 units one year per store for 70,000and ended up becoming the No. 1 seller of the product. It's IoT but it's relatively simple.
Other customers go to the other end of the spectrum. Another retail customer in Thailand wanted an SDK (software development kit) and a native application. They have a geofence and we used an IoT device embedded in the parking spaces. When customers showed up, through the native app, they said "I'm here". The brand wanted a tight deadline for the customer.
RTP: In what ways have interactive digital signage and kiosks improved the customer experience?
Avery: Having UX at the heart of the technology we build creates that North Star. How to make the experience fun? How to make the store different from the online one? Give people a reason to come.
Looking at kiosks, improving the customer experience, we are now showing how we can do personalization where people would scan badges from the loyalty app. If you're a large retailer, you're digitizing loyalty information, but we don't want to be scary about that. You have given us information that helps with personalization. It will bring users back to enjoyment, novelty and endless enjoyment all day which is different from online shopping.