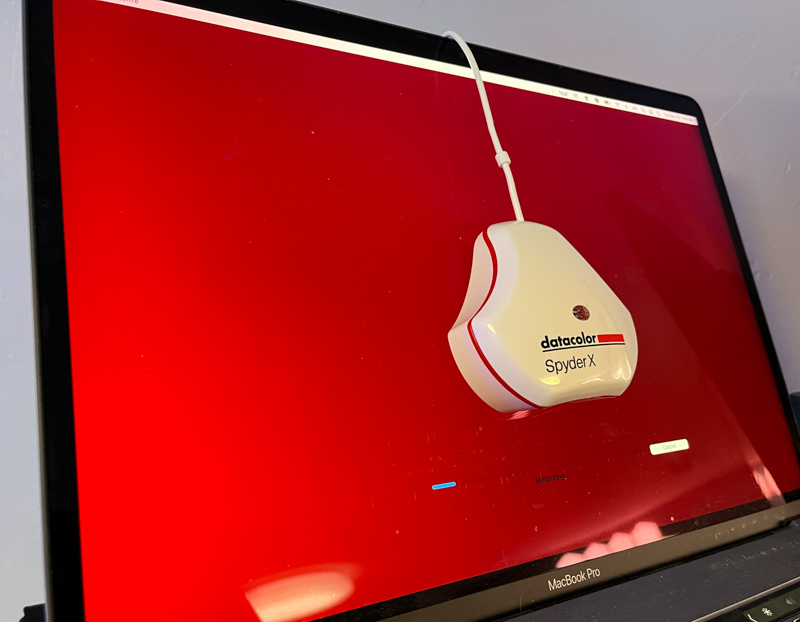 Datacolor SpyderX Studio Kit Review – Professional Color Calibration for Monitors, Cameras and Printers
We use affiliate links. If you purchase something through the links on this page, we may earn a commission at no cost to you. Learn more.
EXAM – A monitor calibration tool is something I've wanted for years, but I've never lost the money for one yet. I've had great monitors and terrible monitors, and an array of photo printers over the years. It's always been a roll of the dice in terms of what's printed versus what I've edited on my screens. Fortunately, Datacolor has offered its Studio Kit for review containing a SpyderX Elite monitor calibration tool, SpyderCUBE, and SpyderPRINT. This combination is designed to allow me to calibrate multiple monitors and then get color accurate prints from my printer.
What is that?
The Datacolor SpyderX Studio Kit includes a Monitor Calibration Tool, Printer Calibration Tool, and Photo Reference Cube. The SpyderX Elite Monitor Calibration Tool allows you to test and adjust the color accuracy on your monitor(s)/projectors/laptops. The SpyderCUBE has pure black and white faces which can provide a reference in photographs to calibrate various parameters. And finally, the Spyder Print can be used to match colors to different printers (and even different ink and paper/media types) to match colors to your newly calibrated screens. This powerful combo promises to give photographers the tools they need for color consistency and accuracy throughout their workflow.
What's in the box?
Metal carrying case with custom foam cutouts for all kit items
SpyderX Elite Monitor Calibration Tool
Welcome card with software information and serial number
Link to guides, videos and support
SpyderCUBE
Protective pouch
Quick Start Guide
SpyderPRINT Printer Calibration Tool
SpyderPRINT spectrocolorimeter and base
Quick Start Guide
6′ USB cable
1 year warranty (2 years in EU)
Hardware specifications
SpyderX Elite Monitor Calibration Tool:
Supports multi-screen calibration
Ambient light sensor
Video and photo calibration modes
Compatible with digital projector calibration
Compatible with all recent computer display types
StudioMatch: Sets a studio standard for matching multiple displays to
USB 1.1/2.x/3.x, USB-A socket with USB-C adapter
SpyderCUBE:
Designed to be placed on photos for reference for white balance, exposure, black level and brightness
Spyder print:
Calibrate multiple printers, inks and media combinations to match screen calibration
USB 1.1/2.x/3.x, USB-A plug (6ft cable)
Design and features
Upon opening the cardboard shipping box, I was delighted to find a very well-designed metal carrying case for the entire datacolor SpyderX Studio kit.
This case seems to be designed for travel, I didn't notice any major flex or obvious points of failure.
Inside the case are all the kit components, custom foamed for extra protection.
The Datacolor SpyderX Elite is the monitor's calibration tool, and features a protective case and counterweight that share the same USB cable. Visible on the top of the SpyderX Elite is the Room Ambient Sensor, which helps it calibrate the monitor by also measuring the lighting conditions in the room.
The SpyderCUBE is a cube with white, gray and black sides. It has a stand on the bottom so it can rest on flat surfaces, as well as a small lanyard/loop for hanging from hooks or branches.
Above is the included screen cleaner and SypderCUBE carrying bag.
Shown above is the SpyderPRINT printer calibration tool itself and the corresponding 6ft USB cable.
The SpyderPRINT can be used by hand by scanning it over the printed calibration paper, but the included plastic guide base makes this scanning even easier.
Turned over, the SpyderPRINT has an optical sensor to perform the calibration (left side of the image) and a white line to help you keep it aligned with the test sheet during the calibration.
Setup and Setup
SpyderXElite and SpyderX Print software are compatible with Mac OS (10.10+) and Windows (7 and later). I tested on Mac OS (a Macbook Pro 2019).
After installation, you need to activate the software (this process is almost identical for SpyderXElite and SpyderPRINT bot software).
I found every screen and step informative and easy to understand. Datacolor has done a good job in its user interface to streamline the workflow into logical steps.
At the start of the screen/monitor calibration process, you are asked to select what you are trying to calibrate, then you are given clear instructions on how to adjust your monitor and room lighting.
For this first calibration, I chose the step-by-step wizard. This translates into easy-to-follow steps, but for subsequent calibrations you can choose to "Studio Match", which aims to standardize multiple displays in a studio to a consistent standard, or an Expert Console where professionals can have even more controls and options for their calibrations. Moving on, you'll notice in the screenshots above that it shows a location to place the SpyderX calibration tool.
First, you slide the base of the SpyderX about 12 inches down from the USB cable, so it can act as a counterweight.
This allows the SpyderX to rest in the desired location on the screen.
Then the software runs a series of colors on the screen, which are measured by the calibration tool. Datacolor says the SpyderX Elite calibrates 4 times faster than its previous model, and I believe it, the calibration was completed in less than 2 minutes.
Once done, you can change the calibration if you wish, and also view your monitor's color gamut capabilities (in this case, datacolor SpyderX reported the Macbook Pro at 86% Adobe RGB). The software gives you options to remind you to recalibrate on a schedule, which is recommended because monitors can drift from their calibrated values ​​as they age.
Then I tested the SpyderPRINT software. Following an installation and activation process very similar to SpyderX software, the actual calibration was a bit different.
First, it lets you print test sheets (you can choose from basic 2-sheet options and up to 9 sheets for finer calibration).
After printing, the software guides you through scanning the SpyderPRINT calibration tool over the freshly printed sheets, one line at a time. It's much easier if you use the included plastic guide – but that covers a lot of the test sheet except for the line you're scanning, so I chose to do it freehand to photos :
Once all the lines have been scanned, your printer's color calibration profile is automatically updated and you can print a proof to check. The photo below is very hard to tell, as the LCD screen is backlit while the paper required light to be visible, changing the colors of the photo.
The result surprised me, I was able to print photos that matched almost exactly what I saw on the screen. I've been taking photos (hobbyist and semi-pro) for years now, and I've just gotten used to getting prints that look different than what my edit looked like. It looks like a whole new world, where I can expect consistency in my colors. Would it be a good point in the exam to mention that I am color blind? (I feel like I should clarify that I'm not actually color blind, and the previous sentence was a joke).
What I like
Easy to follow instructions, even someone who has never calibrated can do it.
The resulting calibration is true to the colors of the camera on screen until printed
What I would change
Nothing! – the whole package made calibrating my monitors and printer quite easy even for a first timer.
On second thought, maybe the cost – but there are quite a few different kit options at different price points that Datacolor offers if you just wanted monitor calibration. If I was buying it for myself, I would probably opt for the monitor calibration tool. However, if I was trying to get into professional photography, I might see this kit as essential.
Final Thoughts
I wasn't sure what to expect from the Datacolor SpyderX Studio Monitor and Printer Calibration Kit. After using it, I'm pleasantly surprised with the results and how easy it is to use for a non-professional. I can say there are layers of complexity and settings that were over my head, but datacolor offers an easy route through the software to accomplish the basics: getting accurate and consistent screen colors , then have photographs or drawings printed to match those colors.
Price: $494.95
Or buy: Data color Where Amazon
Source: The sample for this review was provided by Data color