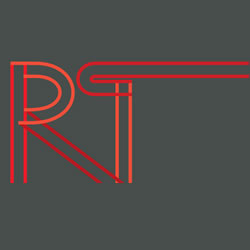 ELITE ROBOT expands its cobot reach
ELITE passed the 10,000 production unit mark and quickly expanded beyond its original Asian base. It is expanding into new global markets in a range of industries, including plastics, automotive, electronics, packaging, logistics, metal fabrication and chemical processing, among others.
"Ever easier than before" is the slogan of ELITE ROBOT, and the Chinese collaborative robot company is seeing companies in various industries around the world successfully put this to the test.
Shanghai-based ELITE ROBOT was established in 2016 as a spin-off from Beijing University of Aeronautics and Astronautics, now known as Beihang University.

ELITE passed the 10,000 production unit mark and quickly expanded beyond its original Asian base. It is expanding into new global markets in a range of industries, including plastics, automotive, electronics, packaging, logistics, metal fabrication and chemical processing, among others.

"ELITE robots have many advantages. Their flexibility and ease of use allow workers to deploy the robot from one workstation to another very quickly and whenever needed," said Jorge Neiva, Product Manager robot from the Portuguese company Equinotec, which became the first European distributor of ELITE in mid-2020.

ELITE's entry into the European market is not a surprise. European manufacturing companies were early adopters of cobots with the introduction of Industry 4.0 manufacturing principles. According to Research and Markets, based in Dublin, Ireland, it is the largest collaborative robot region in the world, with cobot sales in 2019 of $373.47 million and around 41% of the market share. world.

While the global Covid-19 pandemic has negatively impacted many European manufacturers, slowing production and growth, as countries return to normal, cobot sales are expected to increase rapidly. The European cobot market is expected to grow at an annual rate of more than 40%.

An example of how ELITE's cobots are being used is a Portuguese plastic manufacturer who has seen an increase in orders for plastic tubing for stereoscopic planting. In this process, growers put soil in plastic tubes, with plants, seeds and seedlings inserted into the openings for cultivation.

As plastic tubes of different sizes are used, the company required its workers to choose and place the tubes next to the drilling equipment for punching. A single worker could have to perform up to 2,000 shifts a day. The company was looking for an automated solution to replace manual operations, but needed one that could meet the flexible requirements of multiple varieties.

Equinotec recommended ELITE's EC66 model cobot with a 6 kg payload for the material handling application. The cobot can handle tubes of different sizes and diameters. Its precision allows it to drill holes in the desired positions, operating 24/7.

The compact cobot takes up little space when installed. Its robotic arm grabs a pipe on the feed mechanism, moves it to the other side and inserts it into the casing, where the borehole punches it. The cobot then puts it aside. The whole process about 10 seconds.

There is no need to modify the production line, as the ELITE EC66 can be easily programmed for different material sizes in the production process. The company was able to recover the cost of the cobot in less than 10 months.

"It's a great investment because a mid-size ELITE cobot costs what a single worker would cost for a year. This means your return on investment can be achieved in a year for a single-shift application or sooner for a multi-shift application," Neiva said. .

Founded more than 20 years ago to provide automation solutions to its customers, Equinotec is the exclusive business partner of Bosch Rexroth in Portugal. It is the official partner of ELITE in Portugal and Spain, and supports certain customers located in other European countries at the request of ELITE. Equinotec is also the official partner of ELITE in Brazil.

Neiva said that after Equinotec ordered its first ELITE robot, it performed a variety of tests to verify its technical specifications. As a result, Equinotec was able to help ELITE improve certain aspects of its range of robots to make them more suitable for the European market according to CE certifications.

All ELITE cobots are interactively programmed with a PC and drag-and-drop teaching, simplifying programming logic and dramatically reducing debugging time.

Unlike a traditional industrial robot that is usually kept behind a security fence or barrier, each ELITE cobot is designed to work side-by-side with humans in the same space. The result is a bridge between fully manual and fully automatic production modes.

Another example is a European-based automotive component factory that uses ELITE cobots to work alongside a human operator on its assembly line as part of its flexible manufacturing initiative to improve overall operational efficiency.

The plant employs over 1,000 people and manufactures a range of standard and custom auto parts. In work originally performed manually, an ELITE EC66 cobot is now deployed as an end-of-arm screwdriver to perform approximately 5,800 acts of screw tightening during a 16-hour cobot workday.

In the process, a bracket and pad are first assembled by an operator, then the screws are pre-positioned before being routed to the cobot's clamping station. Once the robot detects that the part is in place, it locks these screws. The product is then removed by the operator and transferred to the next step in the assembly process.

The robotic arm delivers 7.5 Nm of torque and completes each tightening task in 16 seconds. A single EC66 cobot can process up to 180 products per hour. It can be programmed to recognize the type of part handled and follow the corresponding instructions.

According to Neiva, the robot is superior to a human worker at performing this task because it can hang on the tool for long periods of time; maintain orientation; withstand the torque forces involved; and perform the task with high repeatability. It also frees the worker to perform other tasks such as pre-assembly and inspection.

ELITE's EC series are lightweight yet powerful six-axis cobots. The EC63 model weighs 13 kg with a payload of 3 kg and a working radius of 624 mm. It usually runs on 150W. The EC66 model weighs 17.5 kg with a payload of 6 kg and a working radius of 914 mm. It works with a power of 250W. The EC612 model weighs 33.5 kg with a payload of 12 kg and a working radius of 1304 mm. It is powered by 500W. Each model has a repeat positioning accuracy of +/- 0.03 mm.

Neiva noted that there are tasks common to several industries where the cobot is a valuable asset, including assembly, gluing, packaging, palletizing and machine maintenance, among others.

"ELITE cobots have an exceptional design and technical specifications, making them the worker that everyone would like to have in their company. They allow companies with less qualified workers to become more competitive and guarantee the quality of their products ", Neiva said. . "They also have a fair price, which makes them very attractive."