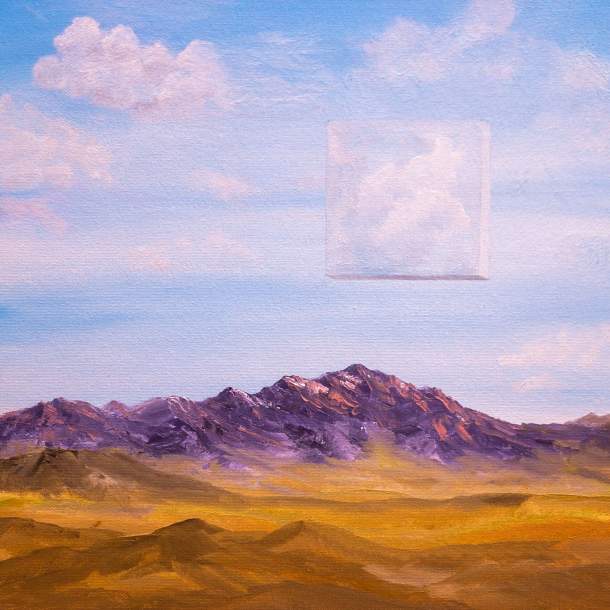 Ethan Sherman will release a new album, "Indoor Vistas" on March 4
californian guitarist Ethan Sherman announced their new album Interior views, a dynamic and diverse collection due out March 4 that blends new bluegrass band music with guitar and orchestral fantasies that transport the listener to imaginary places. Indoor Vistas is both a celebration of community collaboration and a "pandemic record" sculpted from scratch in a quiet room for months, and offers a surreal vision of the possibilities of the classic bluegrass ensemble.
It was produced by Ethan at his home in Los Angeles and features contributions from musicians like Avery Merritt (Sierra Hull), Thomas Cassell (Circus No. 9), Matt Davis (Steve Martin Banjo Award winner), Drew Taubenfeld (Dwight Yoakam ) and more. .
In Ethan's words:
"I spent about the first month of lockdown writing new songs every day. What else was there to do? Eventually, I picked a few favorites from the lot I had accumulated to arrange an imaginary band. At this point I figured when the lockdown eased I would book a live recording session and have some select buddies in a room to record this stuff 'for real'. However, as 2020 progressed, it became clear that that wasn't going to happen anytime soon. I reached out to several of the same friends, asking if they would help play remotely. I was so inspired by what everyone was adding to what was originally the demos that I started to rethink what form this music might take: was it something worth having? share ?
Around the same time, I was beginning to amuse myself in the sandbox of my newly expanded home studio, composing miniature scores for random public domain movies and uploading them to Instagram. It was a completely different approach to music-making than arranging new string band pieces; it was more about maximizing the tools – acoustic, electric, processed and all – that I had, and painting wildly on impulse with them.
The music started to sound surreal to me. It's close to a reality that I recognize, but it never quite gets there, veering into a reconstructed hyper-fabrication, like when you're watching a network sitcom but the TV is too high definition and the frame rate is too fast. I started to see how all of this could be a record in its own right, a unique and personal document of this strange time in our lives. Step forward, and here comes Indoor Vistas."
Hailed by no less than Julian Lage as "a shining light in our community", Ethan Sherman understands his roots music not as a narrowly defined comeback aesthetic, but as a powerful foundation upon which he has quietly built a singular perspective as a player and composer. Past creative endeavors include leading the fearless electric guitar trio featured in 2017's Building Blocks (which JazzTrail called "an auspicious start for a talented young guitarist who shows…the potential to do more." more stuff in the future"), as well as EPs as part of a band performing the music of Ornette Coleman on bluegrass instruments, cheekily titled The Shape of Grass to Come. Her last release before Indoor Vistas was a 2019 EP of guitar duets with Ben Garnett (Missy Raines), Stereoscope.
As a sideman he backed indie and American songwriters like Harrison Whitford (playing on his last album Afraid of Nothing), Johanna Samuels and Lydia Luce, played with pioneering guitar legends like Nels Cline and Robert Fripp , and even toured with a pop star. Ava Max.
Interior views releases March 4, with singles and live videos premiering in January and February.