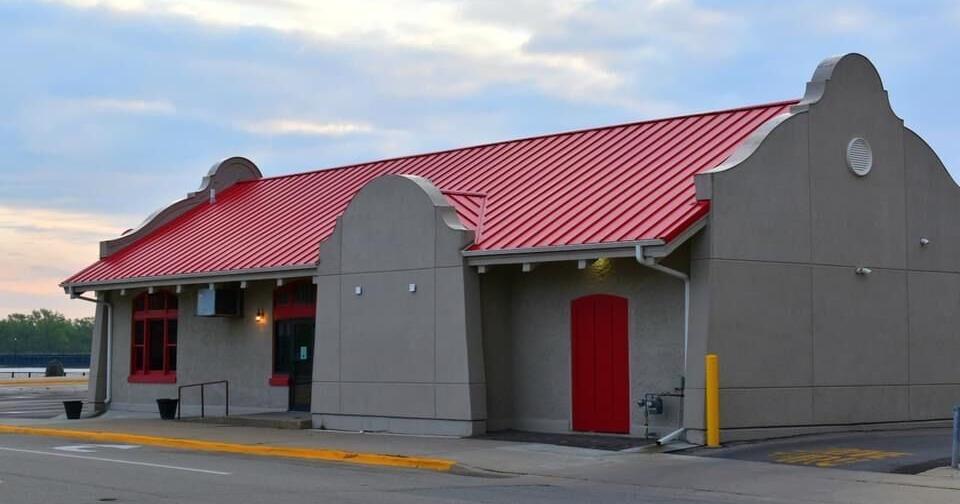 Historian Rick Sturdevant will present the history of Waverly's Farmers Exchange & Co-op at South Riverside Park on July 20 | Waverly Logs
A historic celebration of the Rock Island Railroad, the rebuilding of the Farmers Exchange and Co-op area of ​​South Riverside Park, and a presentation of railroad history will take place on Wednesday, July 20 at 6 p.m. with the official program at 6:30 p.m.
Sponsored by the Ira Sturdevant House (National Register of Historic Places), historian and Southwest Waverly native Rick W. Sturdevant, Ph.D., will share the area's colorful history in a presentation at the historic Farmers Exchange Building around the corner. from First Street SW and Second Avenue SW, starting at 6:00 p.m. with an official presentation at 6:30 p.m.
Zachary Brunkhorst, a Wartburg College graduate and former Waverly Historic Preservation Commission intern, did the research and graphic design for the new historic signs and designed several more, if funds are available to have them made. Donations for this project or for Sturdevant House renovation projects can be made at the event. He also created smaller posters housed inside the Farmers Exchange Building, stories of the co-op and the exchange.
Residents are encouraged to bring their stories from the area and possibly register for use on the city's historic preservation webpage, accessible with a QR code, via smartphone or tablet, for more information.
Hear and swap stories about the Rock Island Railroad and this historic First Street SW area.
Walk down the street to visit the historic Ira and Asenath Sturdevant House at 502 1st. St. SW, then check out the new Green Bridge Memorial and Stereoscope project at South Riverside Park. Refreshments will be served.
Ira Sturdevant's historic home will be open Saturday after the Waverly Heritage Days Parade and Sunday from 2-4pm, Wednesday from 5:30-8:30pm