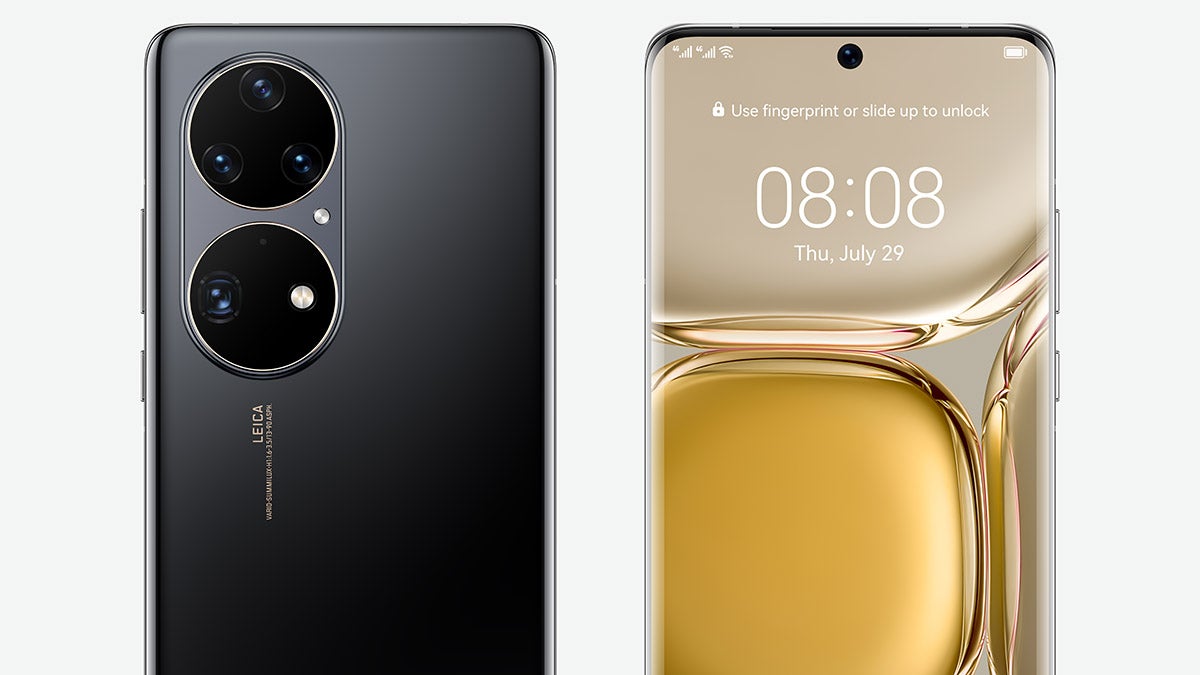 Huawei P50 Pro and its realistic photos released worldwide at a flagship price
Huawei has continued to develop its phone photography technologies, having pioneered or developed several mobile camera trends, such as the multi-sensor and periscope zoom phenomena.
His last The flagship P50 series includes the P50 Pro which has not only undergone the regular design and specification upgrades in terms of display quality, processing speeds, battery life or charging capabilities, but has also introduced new mobile camera technologies.
Huawei P50 Pro price and release date
P50 Pro release date: February 7, 2022
P50 Pro price: €1,100 for a 256GB model
Huawei P50 Pro design and display
The P50 Pro features an all-new Dual-Matrix design with two signature rings on the back housing its photography kit's many cameras and sensors. While that makes it instantly recognizable, its choice of two colors Cocoa Gold and Golden Black also adds to the unorthodox look of the glass phone.
On the front, the Huawei P50 Pro features a 6.6-inch curved glass display that allows the phone to fit comfortably in the palm when gripped with a centered punch-hole for the front camera. The HDR display is capable of covering the wide DCI-P3 color gamut, and has a dynamic 120Hz refresh rate with the huge 300Hz touch sampling rate for lower latency while gaming.
Huawei P50 Pro specs and camera
Huawei's 2022 flagship is powered by the 5G componentless Snapdragon 888 chipset (likely for sales approval purposes) and sports 8GB of RAM along with 256GB of storage. These might seem like 2021 specs, but with the P50 Pro, Huawei focused on the camera experience.
Those two iconic camera rings on the back house some seriously impressive hardware. The large 50MP True-Chroma main camera sensor is aided in capturing light by the 40MP monochrome on the bottom ring.
A 13MP camera takes care of the landscape and large crowd photography tasks, while the "200x zoom range" is achieved by switching from the 0.5x ultra-wide camera to the 64MP 90mm 3.5x periscope zoom shooter in an equivalent range of 13mm to 2700mm.
Huawei P50 Pro camera specs
All-new, physics-defying HUAWEI XD optics allow consumers to capture stunning images. For the first time, the optical imaging system features computational capabilities, creating the industry's first inclusive image signal restoration system that can apply computations to rectify optical errors and reproduce fine detail. This exceeds the limits of optical design to restore up to 25% of the image signal.
Along with jaw-dropping camera hardware, Huawei introduces a new True-Chroma image engine that "
delivers the highest possible color accuracy, creating images that reflect what is seen by the human eye
by taking advantage of a new 10-channel multi-spectrum ambient light sensor whose input gets additional calibration to over 2000 colors along the P3 spectrum.
Huawei claims the True-Chroma image engine can capture a much higher percentage of subject image information from the camera that's in front of the lens than the phone's other cameras, and we'll put these assertions to the test with the review unit.
When it comes to light sensitivity when it comes to night shots, the P50 Pro has also added a lot of improvements there, like a new Super Color filter system, with True-Chroma color and monochrome cameras. syncing up to double the light-gathering capabilities of the primary sensor. for sharper and sharper photos when the amount of photons decreases.
The new color filter system gets an extra boost with improved Super HDR technology that "captures 28% more dynamic range for better backlight performance, while light and shadows are optimized, creating richer textures and more pronounced layers."
Finally, the P50 Pro's camera captures 4K video definition throughout the phone's recording zoom range with new AIS Pro image stabilization which Huawei says is even good for timelapse modes. Videos can then be edited directly in the Gallery with the integrated PetalClip tool.
Huawei P50 Pro battery and charging
The Huawei P50 Pro's 4360mAh battery can be charged via the 66W fast brick in the box or with a 40W wireless charger. These are much faster charging speeds than we tested in our Huawei P40 Pro+ reviews and is very fast no matter how you slice it.