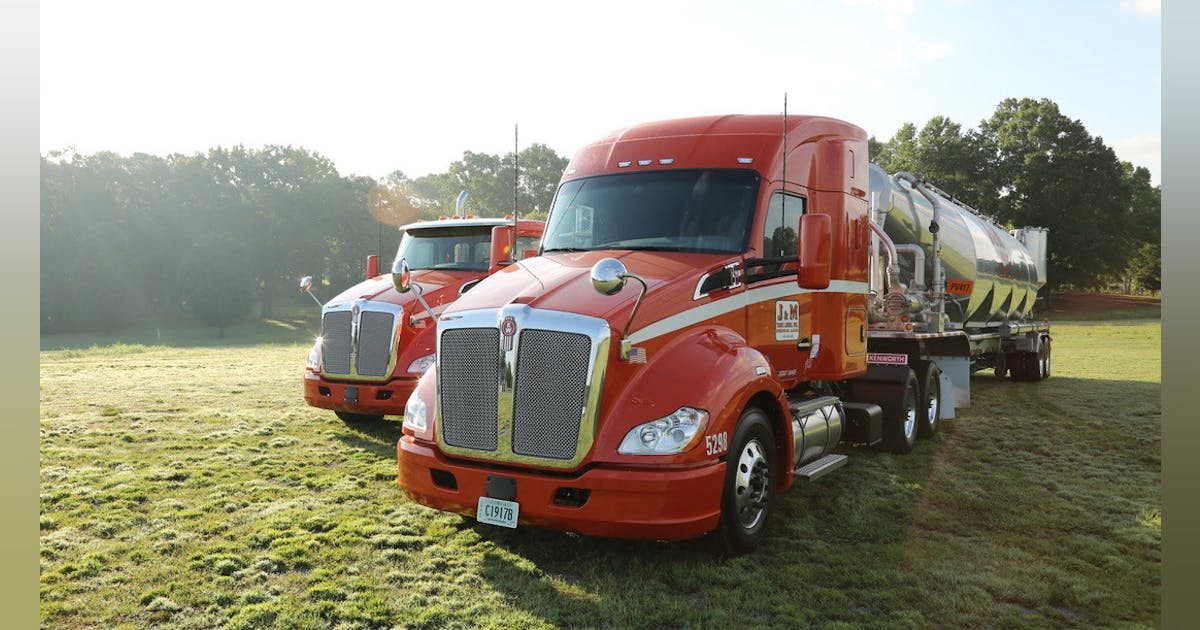 J&M Tank Lines adds Netradyne cameras to its fleet
Dry bulk carrier J&M tank lines unfolds Netradyne•i Driver advanced vision-based security camera platform and driver coaching component across its fleet.
"Technology like Driver•i is the future of the transportation industry," said Harold Sumerford, Jr., CEO of J&M Tank Lines. "It's an investment you need to make in the safety and well-being of your staff as well as the general public. Our partnership with Netradyne helps our drivers be safer on the road and keep their skills up to date with the coaching available."
J&M Tank Lines will use the optional interior-facing cameras to provide the "highest level of protection and safety" for drivers, the company said in a statement. Internal cameras can detect and alert drivers about seat belt use, drowsy driving and distracted driving.
"Interior-facing cameras provide J&M Tank Lines, Inc. the opportunity to fully live our core values ​​through safety and do our part to reduce driver distraction through partnerships with the Lutzie43 Foundation and NTTC's Zero Distractions," said Dave Edmondson, vice president. safety and compliance at J&M Tank Lines.
Based in Birmingham, Alabama, J&M Tank Lines specializes in dry bulk transportation, with experience transporting food grade liquid bulk and plastic materials in the Southeast and beyond.
"J&M Tank Lines, Inc. takes great pride in its safety-focused culture," said Adam Kahn, president of Netradyne. "By leveraging Driver•i's artificial intelligence technology, J&M Tank Lines, Inc. is able to empower its drivers to make smarter decisions on the road, creating a safer environment for everyone. ."