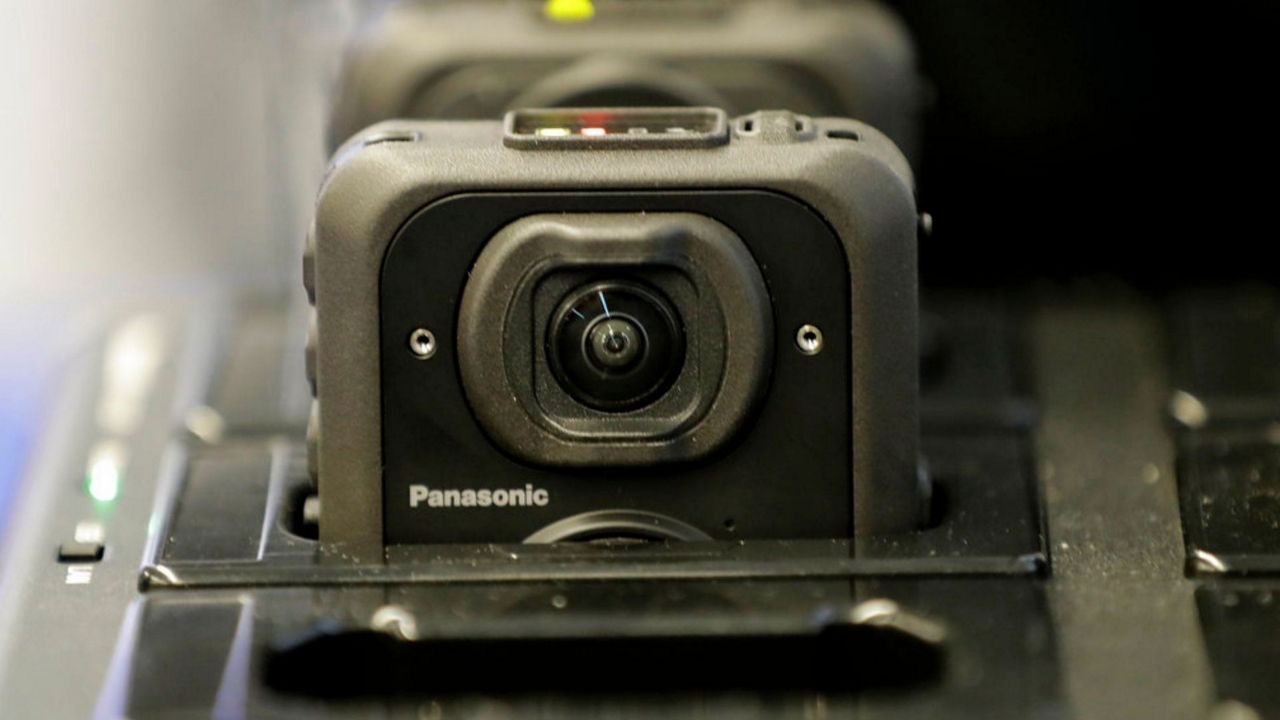 Joint council approves Madison body cam pilot program
MADISON, Wis. – The Madison Police Department is about to equip officers with body cameras.
It was a one-meeting marathon: Madison Common Council started Tuesday night and didn't end until around 4 a.m. Wednesday.
The 9.5-hour meeting ended with a discussion of a pilot program to equip Madison Police Department officers with body cameras. According to this proposal, 48 officers in the northern district would get the cameras for a year.
It was a controversial proposal, narrowly passing an 11-9 vote.
"I've had my fair share of run-ins with the police," said Madison Police Chief Shon Barnes, who is black. "I chose to do this job because I believe it is my responsibility to make things better from the position I am currently in. That is my definition of transparency and trust.
"Because of my position in the church, I have helped bury young black men, young black boys, young black boys, young black boys," said alder Barbara Harrington-McKinney, who represents District 1. "Their mothers said to me, even though their child was killed, they said I wish I knew what happened.
There was opposition from alders who said not all people of color in Madison supported the plan, especially some activists. They also said that they would like to see the money from this program go to other places.
"I'm very skeptical about where we want to invest our money," said Alder Grant Foster of District 15. "I don't believe it right now, but I'm ready to be convinced."
"When could our community services or our community development budgets match or exceed the police budget in this city? Until that happens, we can never, ever get ourselves out of society's problems through the police," said Alder Brian Benford, who represents District 6.
One of the main motivations for this proposal is to help rebuild trust between marginalized communities and the police.
"Through all of the cases we've seen in Madison, we want to see what happened," said Alder Charles Myadze, whose district includes the area where body cameras would be used. "You can't start building trust if you can't see what happened."
Currently, only SWAT team officers and motorcycle officers wear body cameras.
Even if the resolution is adopted, the program is not approved. The resolution in its current form primarily authorizes the police department to begin working out the details of the program. The pieces would still have to be settled with the city and then again obtained approval from the City Council as part of the 2023 budget process.