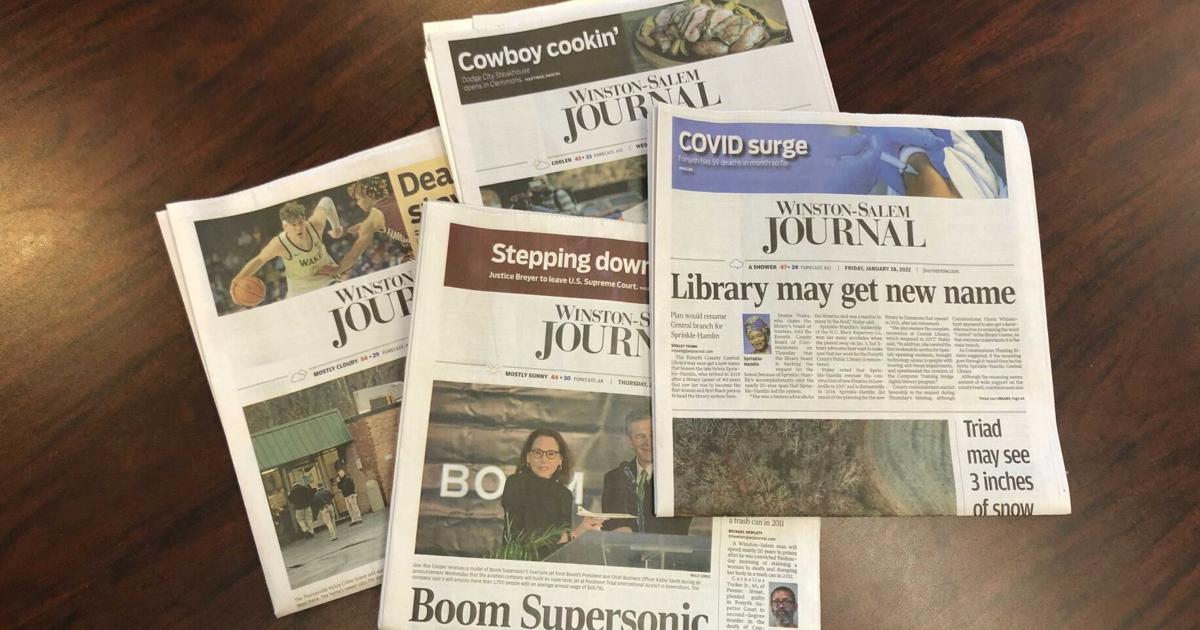 People read the Journal for a reason. Please consider helping us continue to produce strong local journalism. | Local News
By Andy Morrissey

The Winston-Salem Journal has been a staple in the community for over a century.
Founded in 1897, the Journal has been helping the good people of the Triad navigate the world around them since the days when they did so on horseback and buggies.
In the 21st century, news is continuous with the rise of the Internet and the shift of readers to the now ubiquitous mobile phones and tablets.
Change is constant in the information sector. The hot lead type gave way to layouts assembled on computers decades ago.
But it also caused a lot of headaches on the trading side. We need your support now more than ever, through subscriptions, to adapt and excel.
The advantage of digital transformation is that the Journal has more readers than ever. We can see readership spikes that tell us what you need to know.
Last year, articles that helped readers understand the ever-changing landscape of unemployment benefits were among our most read. We pride ourselves on helping you understand where your money is going and where to turn for help when it's missing.