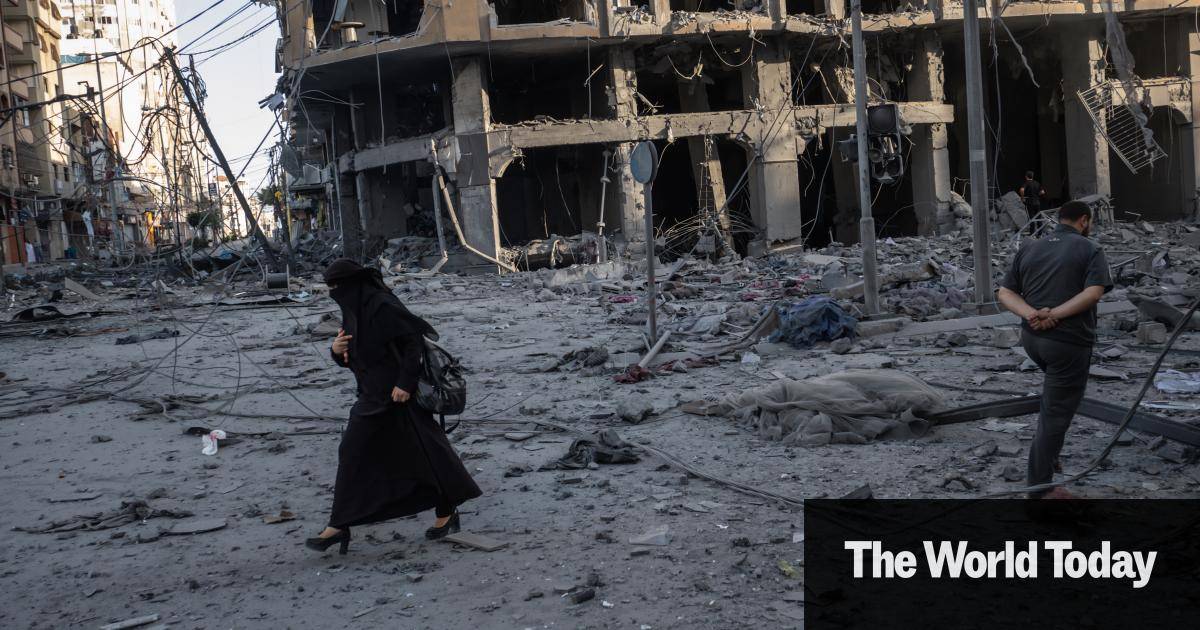 Photojournalism: the courage behind the camera
[ad_1]
Each year, the International Media Foundation for Women presents the Anja Niedringhaus Courage in Photojournalism Award to honor the work of its namesake, a Pulitzer Prize-winning photographer. Here are this year's winners.
Fatima Shbaïr
Fatima Shbair is a self-taught photojournalist who documents the Israeli-Palestinian conflict from her home in Gaza City. At 24, she is the youngest recipient. She started working in the field almost a decade ago with the aim of showing the difficulties of living in a conflict zone. Her desire to capture images of Palestinian culture and realities led her to overcome many professional challenges in the context of Gaza's conservative society.
Her winning portfolio, "Eleven Days of the Israeli-Palestinian Conflict," chronicles the city during the escalation of airstrikes from Israel in May. Fatima weaves wreckage and everyday life, photographing both scenes of mourning and journeys through the city. One of the photographs from his winning portfolio is shown on the following page, "Despite successive wars and tragedies, the people here dig deep in search of hope and their lives matter. It is my responsibility to make their voices heard in the world, "says Fatima.
For the two honorable mentions, the jury recognized the work of Adriana Zehbrauskas and Kiana Hayeri.
Adriana zehbrauskas
Arizona-based photographer, Adriana's work captures the violence intrinsic to the lives of under-represented communities in Central and South America. Originally from Brazil, his portfolio explores issues of migration, human rights and religion as they collide with the politics of the drug trade in the Western Hemisphere.
Kiana Hayeri
Kiana, on the other hand, shares Fatima's regional battlefield and Adriana's passion for migration, which she expertly highlights alongside themes of adolescence and sexuality in life and life. culture of migrants. With her current long-term project, documenting the lives of young people in conflict-ridden societies, Kiana has returned to the Middle East and is currently covering the region from Kabul, Afghanistan.
[ad_2]