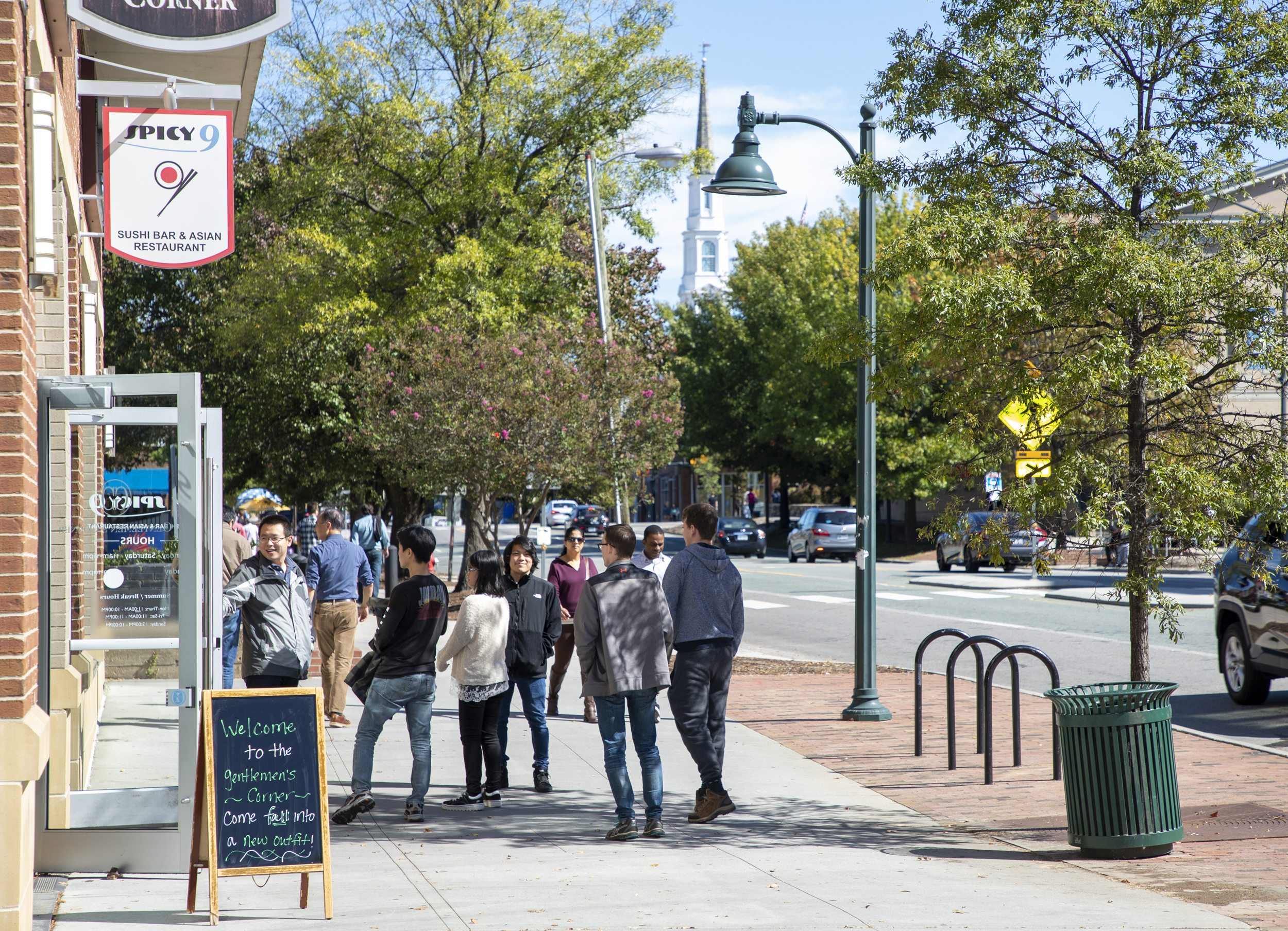 Report: Orange County tourism data shows drop in visitor spending, but potential to rebound
A recent report from Visit North Carolina reveals a 48% drop in local visitor spending for Orange County during the COVID-19 pandemic.
But as businesses reopen and tourism returns to the area, members of the Chapel Hill / Orange County Visitors Bureau say Chapel Hill is set to make a dynamic comeback.
As the pandemic forced people in and restricted travel across the country, Chapel Hill became what Chapel Hill / Orange County Visitors Bureau Director Laurie Paolicelli called "a ghost town."
"Literally you could just throw a bowling ball across town," she recently told 97.9 The Hill.
In the first months of the pandemic, tourism demand in the region fell from 80% to just 20%, and the local industry saw its revenues fall by more than half.
Early projections for fiscal year 2021-2022 show demand will likely return, but revenues are expected to remain well below pre-pandemic levels.
Paolicelli said one of the reasons collecting the money has been difficult is the lull in business during the week.
"We don't see business midweek," she said. "Until we get that back, we won't be at our 2019 highs. But it's coming back.
Paolicelli said that despite the loss of businesses and income, she sees a silver lining in the lessons of the pandemic.
One of the changes made by the Chapel Hill / Orange County visitor's office was to change strategy during the pandemic to create more appeal for the local community, instead of visitors. Through marketing and improved communication with those already in the county, she said she believes locals have become the central driving force behind tourism.
"How can we wrap this great place we live in and invite more friends, people, relatives and visiting locals to enjoy it," Paolicelli asked. "Because it's a great place. We're all incredibly lucky, I think we've all learned that.
Changes in the city like the enlarged sidewalks on Franklin Street, the reopening of the Sheraton Hotel and the opening of the Sancar Turkish Culture and Community Center are things that Paolicelli says will appeal to locals while bringing back the locals. rush to Chapel Hill.
"It's no surprise to me that the demand is back," she said. "People want to be here. The streets are bustling… what we've learned more than anything is what happens when your product or service hits near zero demand.
To listen to the full conversation with Paolicelli on 97.9 The Hill, click here. To view the full Visit North Carolina report, click here.
Photo via the Town of Chapel Hill.
---
Chapelboro.com does not charge subscription fees. You can support local journalism and our mission to serve the community. Contribute today – every dollar counts.
Related