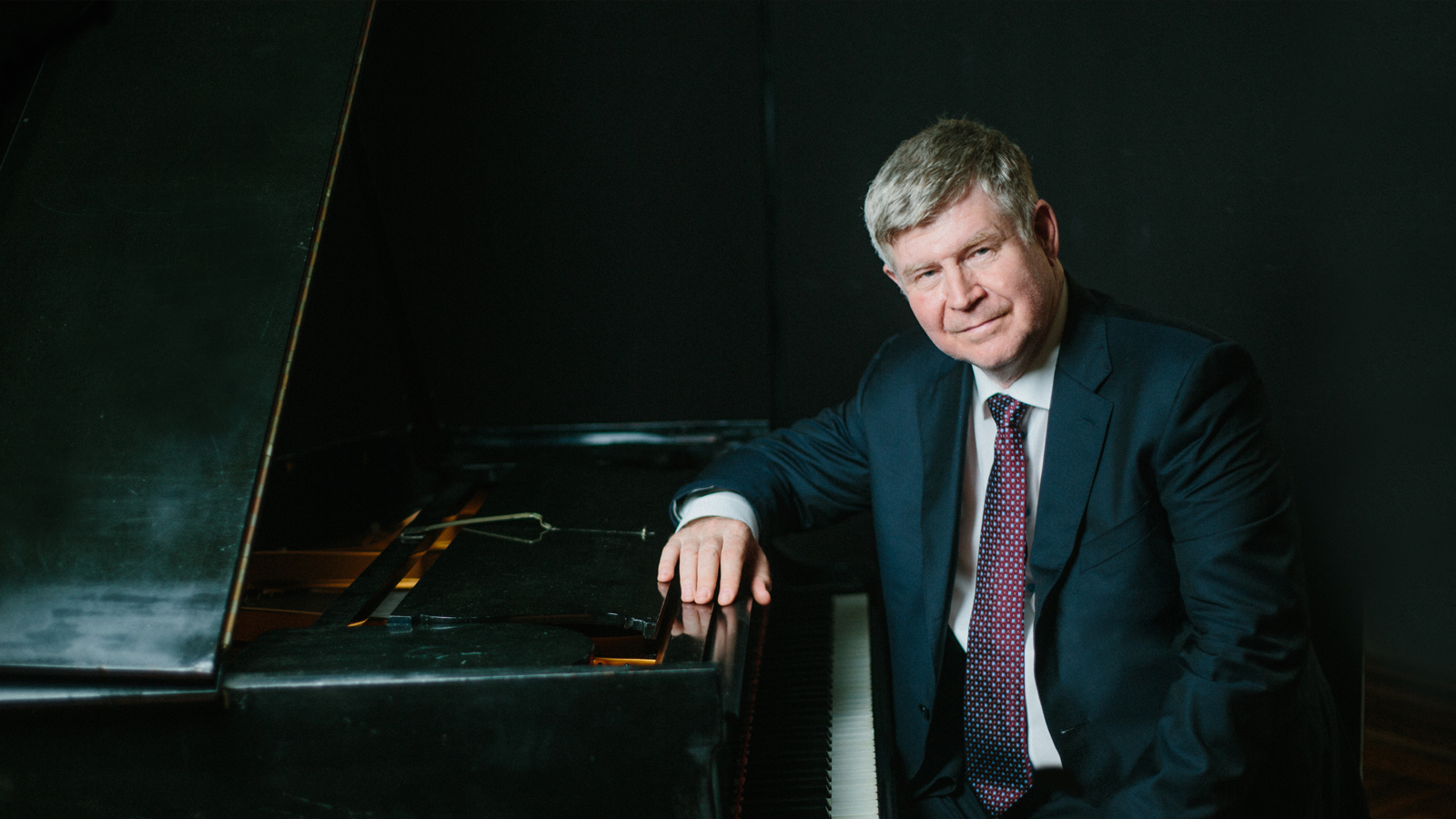 Sinfonia da Camera opens its new season with the "Great" Symphony in the Great Hall
URBANA — Sinfonia da Camera, the chamber orchestra in residence at the University of Illinois, begins its new season on Saturday evening at the Krannert Center for the Performing Arts in Urbane.
This concert will feature Music Director Ian Hobson on the podium and behind the keyboard as a soloist in Beethoven's Piano Concerto No. 3 in C Minor.
The Illinois Newsroom's Brian Moline spoke to Hobson about Saturday night's program, which also includes Schubert's Symphony No. 9 in C major, known as 'The Great', and opens with William Tell Overture by Rossini.
Listen to this story here.
Hobson on the Overture to William Tell:
"It's a grand opening for a grand opera. Of course, everyone knows the end, that is to say the western, like Roy Rogers, but the beginning of (the opening) is really very interesting. It opens with five solo cellos, and when Rossini wrote it for the Paris Opera, they didn't have five good cellos, so he had to rearrange it to put in some violas. But we won't do that. We will use our wonderful cellos.
Hobson on conducting while also being a piano soloist:
"It's challenging, but at the same time exhilarating. In a way, when you're conducting these pieces, you have to worry about what the pianist is going to do. Will he slow down? Will he stop? Go fast? When I'm doing both roles, I can just give the orchestra eye contact, and there we are.
Hobson on Schubert's Symphony No. 9 in C major:
"This piece is coming to the very end of its life. It was never performed during his lifetime. It's kind of a celestial room. How did he manage to write this in the face of all the tribulations he had? He was not in good health. He was never going to hear this song. It is spectacularly written. It's deep in every way, but there's a lot of humor, great humanity, and the more I study it, the more I learn. This is one of those pieces.
Brian Moline is the host of Morning Edition and the 217 Today podcast for Illinois Public Media. Follow him on Twitter @BrianMolineWILL.
window.fbAsyncInit = function() { FB.init({ appId: '2269864749914972', xfbml: true, version: 'v3.1' }); FB.AppEvents.logPageView(); }; (function(d, s, id){ var js, fjs = d.getElementsByTagName(s)[0]; if (d.getElementById(id)) {return;} js = d.createElement(s); js.id = id; js.src = "https://connect.facebook.net/en_US/sdk.js"; fjs.parentNode.insertBefore(js, fjs); }(document, 'script', 'facebook-jssdk'));