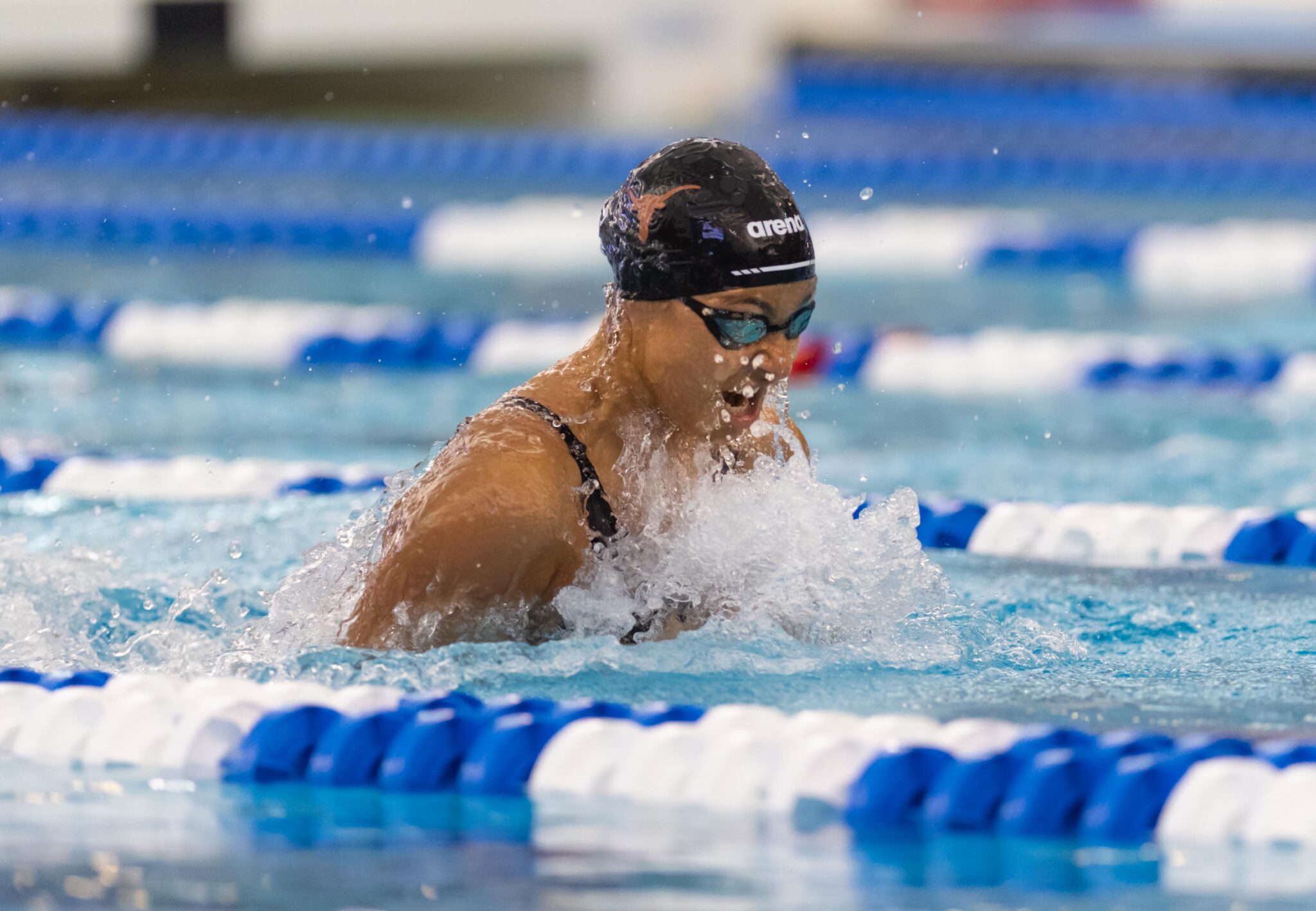 Texas v SMU women's tie canceled due to weather, men's tie to continue
The University of Texas women's swim team has announced the cancellation of their double meet against SMU, which was scheduled to take place on Friday, February 4, 2022. For now, the men's meet is still scheduled to take place. The men will begin racing at 4:00 p.m. CT at SMU Robson & Lindley Aquatics Center.
Today's meeting at SMU has been cancelled.

We'll be back tomorrow afternoon at the Lee & Joe Jamail Texas Swimming Center for the Sterkel Classic at 2 p.m. We will celebrate our senior class before the meeting at 1:45 p.m. 🤘 #HookEm

— Texas Women's Swimming and Diving (@TexasWSD) February 4, 2022
The women's competition was canceled due to weather conditions: Texas is currently experiencing widespread power outages due to snow, sleet and freezing rain. The Washington Post reported that more than 300,000 customers in the Midwest and Eastern United States.
Dallas received 2 inches of snow Friday morning, according to the WFAA, and the Weather Forecast Office is reporting a "hard freeze warning," which is in place until at least 9 a.m. Saturday. They also warned that temperatures are still expected to fall between 5 and 10 degrees.
The duel against SMU will be the men's team's last racing opportunity before the Big 12 Championships, which begin on February 23, 2022. The women, meanwhile, have another encounter scheduled for this weekend, the Sterkel Classic, against Rice.
The Sterkel Classic is the senior meet for the University of Texas women's team and is scheduled to take place at 2:00 p.m. CT on February 2, 2022, at home in Austin. If all goes according to plan, the Sterkel Classic will be the last meeting for the women's team before the Big 12 on February 23.
Read the Texas Men's Meet Preview here, which outlines the team's current leaders in the NCAA, including Cameron Auchinachie (50 free), Daniel Kruger (100 free), and Luke Hobson (500 free).
Check back later tonight for a recap of the men's encounter.