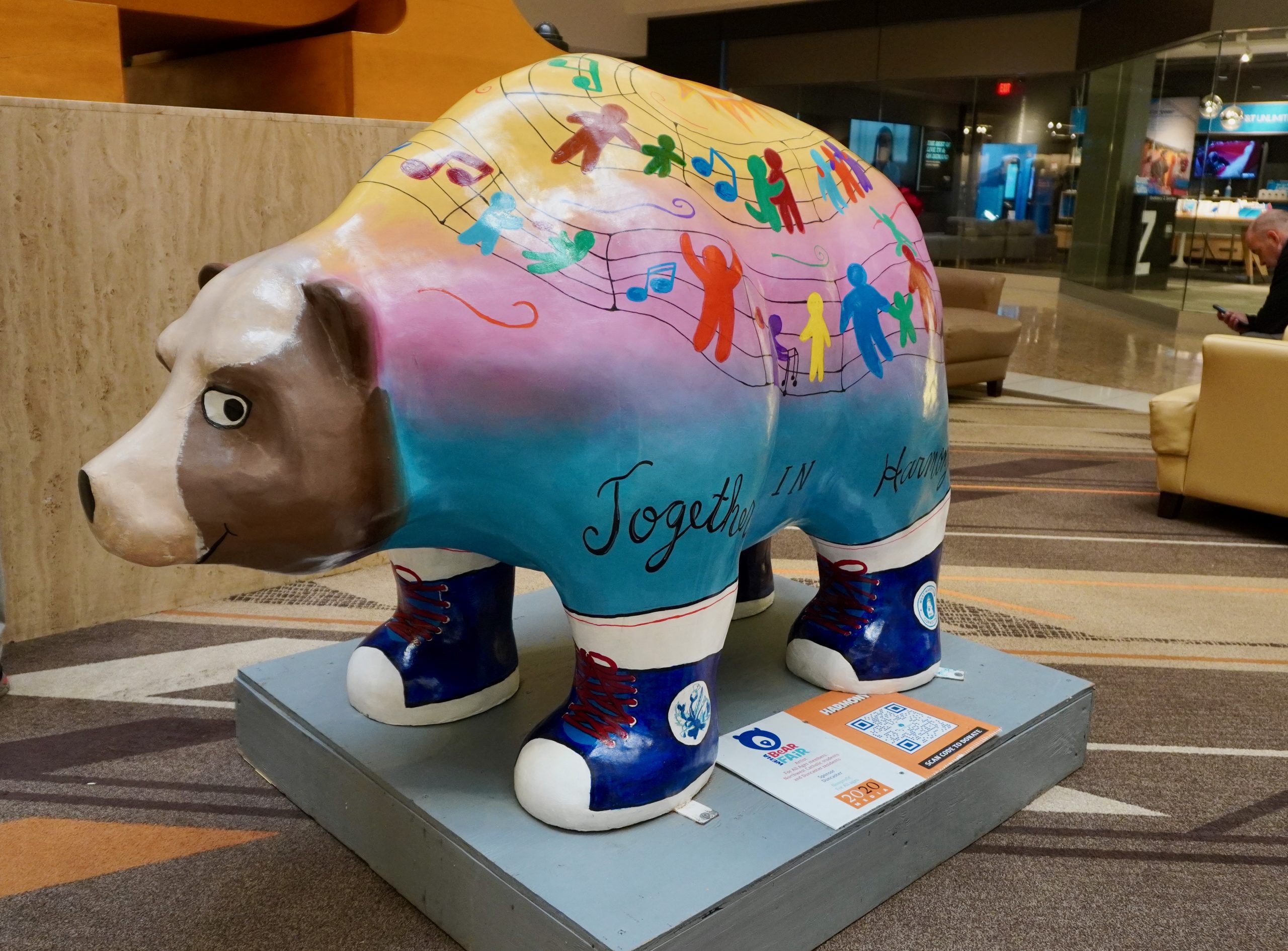 The Holiday Season Looks Happy at Westfarms – We-Ha
The WEHA Bear Fair has moved to Westfarms, where the bears will remain on display until January.
By Ronni Newton
The dozen bears that resided at West Hartford Center and Blue Back Square for the past several months as part of the WEHA Bear Fair are gone for the season, but rather than hibernate out of sight, they remain outdoors. , continuing to help raise funds for local charities and delighting visitors to Westfarms.
The 90-pound life-size fiberglass bears left in early November for a brief spa treatment inside one of Westfarms' parking lots, and after having their paint touched up, they were dispatched. at their new stations inside the mall. They are on two floors, near all the main entrances, on the ground floor near Macy's and JCPenney, and on the upper level in the Nordstrom Wing.
The bears are part of a 'fundraiser' hosted by 20/20 Media, serving as public art while raising funds for various nonprofits. The second phase of the event was made possible with the help of Udolf Properties and Westfarms.
"As we continue to support local communities through our Community First program, Westfarms will make donations to each of the organizations participating in the Bear Fair," said Ray Lamoureux, Director of Sponsorship and Marketing for Westfarms.
As part of this unique fundraiser, each bear has a sponsor, artist (or group of artists), and nonprofit beneficiary. The creatively painted bears are bolted to platforms that display a unique QR code with a link to information about the artwork and association. Those who come to see the bear can donate directly from their smartphone, and 100% will go directly to this charity.
"Now, as winter falls – and to the delight of the entire community, young and old – we are sustaining this fabulous fundraiser by moving the bearinside Westfarms… just in time for the holidays! Said organizer Tom Hickey.
The bears will remain on display until January 2022, and visitors can learn more about each of them and support the nonprofit organizations benefiting from the bears by scanning the QR code at Westfarms, on the signage attached to each. bear on the screen, or by visiting 20media20.com.
Do you like what you see here? Click here to subscribe to the We-Ha newsletter so you will always be up to date with what is happening in West Hartford! VSclick the blue button below to become a supporter of We-Ha.com and our efforts to continue to produce quality journalism.