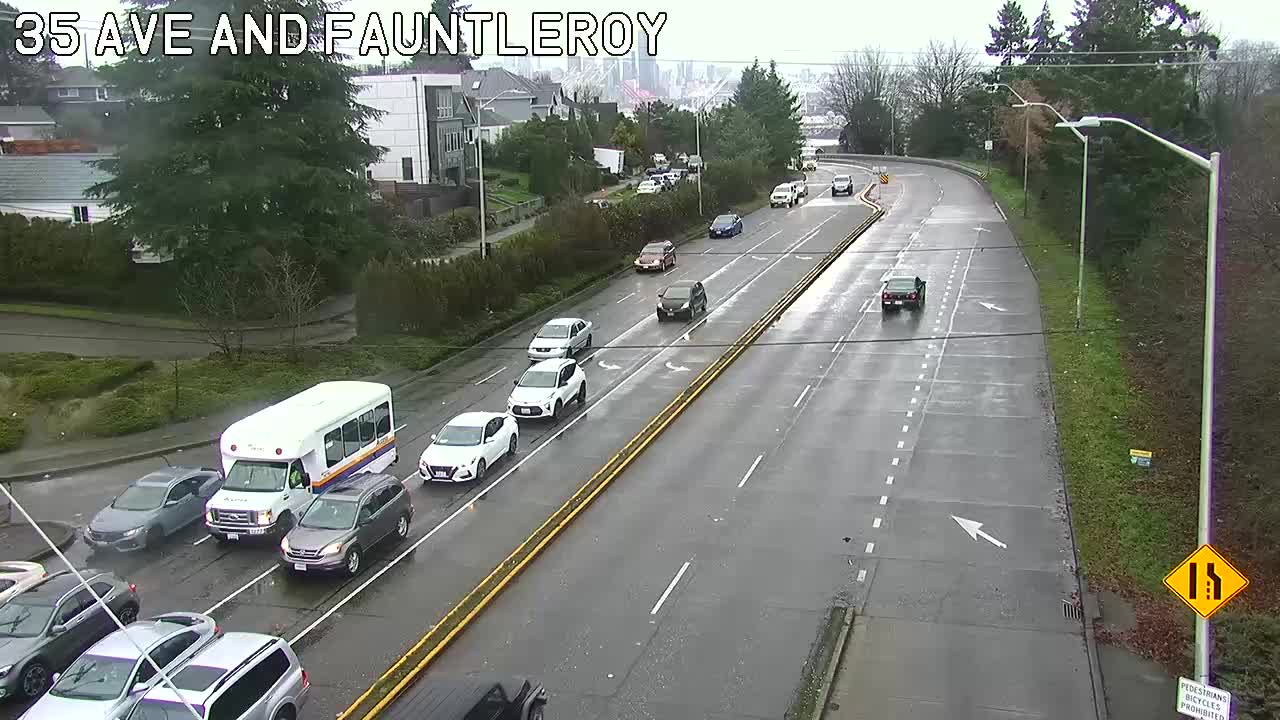 West Seattle Blog… | WEST SEATTLE BRIDGE REOPENING: The camera to watch; more, evening updates
4:51 p.m.: No new information so far today at what time exactly SDOT expects to reopen Seattle West Bridge, but we learned that the 35th/Fauntleroy traffic camera has been pointed at the western entrance to the bridge so you can see when it's open there, so we've embedded it above. (The high-deck cameras have not yet been reactivated, although we are told, again, that they are trying to do so in time for the reopening.) Update for the latest version of the image, which is updated every minute or two, or go to SDOT Travelers map to click on the camera and get a window with an option to watch live video. Camera aside, SDOT says the official "it's open" notification will come first via Twitterthen a SDOT-Blog post, then a press release, then an email.
7:30 p.m.: From SDOT via Twitter:
The crews will be hard at work this evening to obtain the #WestSeattleBridge ready for reopening. There's plenty to do to remove signs and barricades in dozens of locations around West Seattle and the Duwamish Valley. We'll have the latest information tonight here on Twitter. #WestSeattleReunited pic.twitter.com/dZnCLzmKUf

— seattledot (@seattledot) September 18, 2022
8:02 p.m.: Also from SDOT – please stay off the bridge so these crews can do their jobs.
8:48 p.m.: I went to 35th/Fauntleroy for a ground level preview of the final tasks. This crew removed the "Bridge Closed/Detour" sign on the east side of Taco Time:
Data point: The panels are reusable because what they contain has been applied with adhesive, not painted, due to the materials needed to meet reflectivity requirements.
9:10 p.m.: The live webcam shows that the crews have just removed the ROAD CLOSED signs at the 35th / Fauntleroy entrance.
9:17 p.m.: And a moment after that, as we posted separately, the bridge reopened.